Close
Select a product line: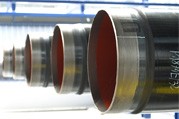 Anticorrosive coatings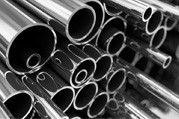 Steel pipes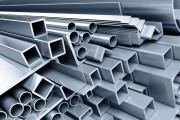 Metallurgical products
General Conditions of Sale

Information clause for e-mail correspondence
A
A
A
In accordance with Art. 13 of the General Data Protection Regulation of 27 April 2016 (Official Journal of the European Union L 119 of 04.05.2016) – hereinafter referred to as GDPR, we would like to inform you that:
1) The Controller of your personal data is IZOSTAL S.A., ul. Opolska 29, 47-113 Kolonowskie.
2) The Company has appointed Ms Aleksandra Szyszka-Schuppik as Data Protection Supervisor, who can be contacted at the following e-mail address: .
3) Your personal data will be processed for the purpose of:
- enabling e-mail contact with the Controller and communication with the addressees,
- documenting arrangements made with customers, contractors and other persons,
- receiving letters, notifications and requests in electronic form, e.g. complaints, claims, other requests,
- protection against claims and enforcement of possible claims.
4) Your personal data will be processed pursuant to:
- the legitimate interest of the Controller (Article 6(1)(f) of the GDPR).
- the need to implement the contract concluded between the parties (Article 6(1)(b) of the GDPR),
- consent given through informed action (Art. 6(1)(a) of the GDPR).
5) The Recipients of your personal data are:
- entities authorised to obtain personal data on the basis of the provisions of law,
- entities entrusted with the processing of personal data by the Company (enter the names of such entities if possible),
- companies belonging to the capital group.
6) Your personal data will be stored for 1 year, unless the message contains material content for claim enforcement or defence against claims. In such case, selected messages will be stored until the end of the limitation period for the claims.
7) You have the right to access the content of your data and the right to rectification, erasure, restriction of processing, right to data portability, right to object, right to withdraw consent at any time without affecting the lawfulness of the processing carried out on the basis of consent prior to its withdrawal, and the right to data portability.
8) You have the right to lodge a complaint to the Personal Data Protection Office, ul. Stawki 2, Warsaw.
9) Your data will not be processed in an automated way, including in the form of profiling.
10) provision of the personal data is voluntary, but it is necessary for obtaining a reply to the sent correspondence.