Close
Select a product line: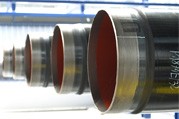 Anticorrosive coatings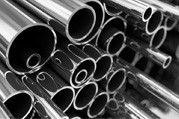 Steel pipes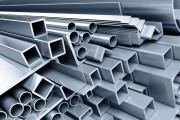 Metallurgical products
General Conditions of Sale
DFBE dual layer
A
A
A
Anticorrosive Dual Fusion Bonded Epoxy Coating (DFBE) according to CAN/CSA – Z245.20:2018
Dual layer system – Dual Fusion Bonded Epoxy on steel pipes for transport of oil derivative products used for drilling and boreholes in petrochemical industry and the construction of pipelines in difficult exploitation conditions.

Especially designed materials forming the DFBE layer ensure excellent yield properties enabling the cold bending of pipes without causing any damage to the integrity of the layer during the construction and assembly processes also in winter conditions.

Two types of DFBE layers are used:
epoxy + modified epoxy, and
epoxy + polyester (based on EP and ensuring protection against UV radiation)

Required thickness depends on the exploitation conditions – total thickness from 600 to 1200 µm.

The layers of the following thickness are used:
the first layer from 200 to 400 µm, and
the second layer from 400 to 800 µm.

The technological process consists of the following operations:
near-white blast cleaning of the steel pipe surface according to PN-EN ISO 8501-1:2008,
induction heating of pipes to c. 230°C,
electrostatic spraying of the system first layer of the epoxy powder according to the manufacturer's specification,
electrostatic spraying of the system second layer – during gelatinising of the first layer powder – of the modified epoxy powder or polyester raisin according to the manufacturer's specification.

External Dual Fusion Bond Epoxy Coating (DFBE) on steel pipes is characterised by the following features:
very good anticorrosive and mechanical protection,
very strong chemical bonds between the layers,
the external layer can be selected with respect to tear properties,
resistance to high temperatures,
good chemical resistance, and
impact, tear and penetration resistance.