Close
Select a product line: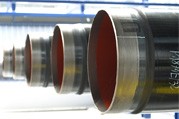 Anticorrosive coatings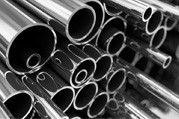 Steel pipes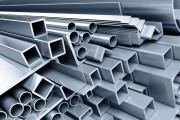 Metallurgical products
General Conditions of Sale

History
A
A
A
The Company history
Izostal S.A. Company has been established in 1993. This joint venture of shareholders, among which Polskie Górnictwo Naftowe i Gazownictwo S.A. was the major one, brought about establishment of a modern coating manufacturing plant and marketing of a wide range of steel pipes coated with an anticorrosive, three layer epoxy-copolymer-polyethylene coating as well as a single layer epoxy coating, used for constructing gas and oil pipelines.
Using state of the art technology and delivering products conforming to applicable standards as well as individual preferences of our customers, the company has made it to the European industry leaders group in a short period of time.
Taking advantage of the Company status as well as our customer's trust, Management Board of IZOSTAL S.A. has indicated new development directions for the Company. In January 1999, the second polyethylene coated pipes manufacturing department was established; the Company marketed a full range of polyethylene coated pipes to be used in constructing gas distribution networks, water supply and distribution networks, sanitary drainage networks as well as telecommunications networks.
Top quality of our products has been confirmed with numerous certificates and technical approvals issued by Polish and foreign certifying bodies. On August 29, 1996 IZOSTAL S.A. was awarded ISO 9000 Quality System Certificate issued by Bureau Veritas Quality International Certification Body along with subsequent recertifications issued in three-year increments. The most recent one, of September 29, 2005, during which the Quality Management System was assessed and declared confirming to ISO 9001: 2000 standard.
In the spring of 2003 the Company marketed another type of coating, i.e. external epoxy-copolymer-polypropylene coating.
Along with launching the new product, the Company introduced new service, based on realisation of investments and major overhauls for gas industry, within which the Company is responsible for supplying materials, consultancy and coordinating supplies. The Company is involved in investment processes from the stage of designing and technical arrangements up to realisation of works in cooperation with partners for the gas industry.
As the result of changes in the shareholder structure of the Company, from 2005 Stalprofil S.A., a company listed on the Warsaw Stock Exchange, holds the majority of shares in the share capital. By the same token Izostal S.A. has become a subsidiary of the Stalprofil Capital Group.
From 2005 IZOSTAL S.A. has been offering a virtually full dimension range of long metallurgical products (flange i-beams, angles, bars, cold-formed profiles) as well as flat metallurgical products, including cold- and hot-rolled steel sheets of various formats.
By adjusting technological processes, our company strives for marketing the most effective method and the best product, so that the plant operation does not interfere in the natural environment and the manufactured products help protect it.