Close
Select a product line: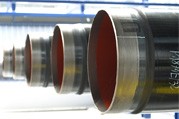 Anticorrosive coatings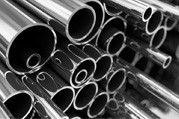 Steel pipes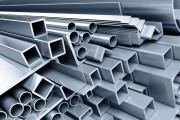 Metallurgical products
General Conditions of Sale

Quality policy
A
A
A
INTEGRATED MANAGEMENT SYSTEM POLICY AT IZOSTAL S.A.
Kolonowskie, 5.06.2020
Izostal S.A.- a manufacturer of internal and external anti-corrosion insulation for steel pipes - focuses particularly on the quality of its products and services.

Our business is based on the policy of sustainable development that assumes aware and suitably shaped relation between the energy result, profit maximization, meeting Customers' demands, and care of the natural environment as well as respecting Occupational Safety and Health conditions.

In our actions to meet Customers' requirements and achieve competitive advantage in the market, Izostal S.A. shall observe applicable laws and other environmental, OSH and energy regulations that apply to our operations.

Our priority is to use advanced, innovative, and thus energy-saving technological solutions and to prevent any negative impact on the environment as well as any accidents at work.

We are determined to maintain and continuously improve our Integrated Quality Management System according to ISO 9001:2015, our Environmental Management System according to ISO 14001:2015, our OSH Management System according to ISO 45001:2018, and our Energy Management System according to ISO 50001:2018, and to perform any testing in compliance with PN-EN ISO/IEC 17025:2018.

Our Integrated Management System ensures correct, systematically governed realization of all controlled and monitored processes, both technological and business, that affect quality of our products and services.

Our superior objectives in realization of the Integrated Management System Policy include:
• providing to our Customers highest standard products and services that meet regulations of law and allow earning profits by our Company,
• performing testing,
• correct management of materials, wastes and energy resources,
• minimizing amount of pollutions emitted to the environment,
• care of health, life and safety of our Employees and all Customers.

We shall realize the above objectives by:
• systematic growth of technological level of our products and services with correct use and consumption of energy,
• employment of specified, documented and understood testing methods to meet our Customers' requirements,
• constant increase of our goodwill,
• new projects and extension of environmentally friendly products on the basis of our Customers' needs,
• pursuing leader's position in services consisting in isolating steel pipes with anti-corrosion coats in the Middle Europe region,
• acquiring or designing energy-efficient products, services and undertaking activities that affect the energy result,
• rationalized utilization of materials used for production,
• ensuring safe working conditions and applying the adopted principles of health and safety at work,
• defining and eliminating threats and limiting risks,
• raising employees' qualifications and awareness,
• preventing breakdowns and incidents that could cause or do cause injuries, health problems.

Completion of our objectives shall be guaranteed by:
• constant improvement of our energy result,
• maintaining durable and positive relationships with our Customers and consequent realization of their requirements,
• improving processes at Izostal S.A., particularly processes that are essential to meet our Customers' requirements,
• ensuring confidence for our competences, objective assessment and reliable actions,
• protecting confidential information and proprietary rights,
• efficient use of resources, including human resources, financial means and technical capabilities,
• employing solutions to prevent environmental pollution and risks and limiting the amount of waste produced,
• long-term and mutually profitable cooperation with suppliers who offer highest quality materials and services that meet environmental and OSH requirements,
• propagating, consulting and providing information to employees as well as active participation of employees to ensure effectiveness of the system.
Management of Izostal S.A. shall improve the energy result, protect resources needed for realization of undertaken, implemented and maintained policy and shall ensure that it is publicly available, communicated, updated and reviewed, evaluated, understood and followed by employees and all other persons who work for our Company.


President of the Management Board - General Director
Marek Mazurek