Close
Select a product line: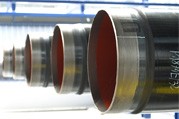 Anticorrosive coatings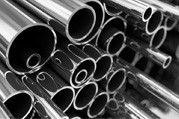 Steel pipes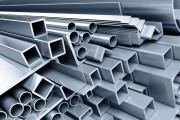 Metallurgical products
General Conditions of Sale

Contact
A
A
A
Izostal S. A.
ul. Opolska 29
47-113 Kolonowskie
Tel.: +48 77 405 65 00
Fax: +48 77 405 65 01
E-mail:

STATISTICAL IDENTIFICATION NUMBER: 530884678
TAX IDENTIFICATION NUMBER: 756-00-10-641

KRS 0000008917 – District Court in Opole, VIII Economic Division of the National Court Register
Equity: PLN 65,488,000
INFORMATION CLAUSE
IZOSTAL S.A., pursuant to Article 13 of the General Data Protection Regulation of 27 April 2016 (OJ EU L 119 of 04.05.2016) - hereinafter GDPR, informs that:
1) The controller of your personal data is IZOSTAL S.A., ul. Opolska 29, 47-113 Kolonowskie.
2) The Company has appointed a Data Protection Officer, Ms. Aleksandra Szyszka - Schuppik, who may be reached at the following e-mail address: rodo[at]izostal.com.pl.
3) Your personal data will be processed for the purpose of establishing contact (Article 6(1)(f) GDPR - legitimate interest of the Controller).
4) The recipients of your personal data will be:
a) entities entitled to obtain personal data under the law,
b) entities to which the Company has entrusted the processing of personal data,
c) corporate affiliates,
5) Your personal data will be kept for a maximum of 2 years. The period of processing may be extended where processing is necessary to establish, pursue or defend against possible claims.
6) You have the right to demand from the Controller access to your personal data, the right to rectify, delete or restrict the processing. You have the right to revoke your consent at any time without affecting the lawfulness of the processing carried out on the basis of your consent prior to revocation and you have the right to data transfer.
7) You have the right to lodge a complaint with the Office for Personal Data Protection ul. Stawki 2, 00-193 Warszawa.
8) The provision of personal data is necessary to establish contact.