Close
Select a product line: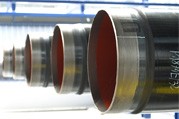 Anticorrosive coatings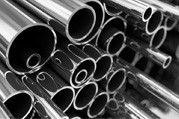 Steel pipes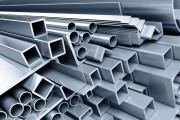 Metallurgical products
General Conditions of Sale

Contact
A
A
A
Izostal S. A.
ul. Opolska 29
47-113 Kolonowskie
Tel.: +48 77 405 65 00
Fax: +48 77 405 65 01
E-mail:

STATISTICAL IDENTIFICATION NUMBER: 530884678
TAX IDENTIFICATION NUMBER: 756-00-10-641

KRS 0000008917 – District Court in Opole, VIII Economic Division of the National Court Register
Equity: PLN 65,488,000
INFORMATION CLAUSE
In accordance with Art. 13 of the General Data Protection Regulation of 27 April 2016 (Official Journal of the European Union L 119 of 04.05.2016) – hereinafter referred to as GDPR, we would like to inform you that:
1) The Controller of your personal data is IZOSTAL S.A., ul. Opolska 29, 47-113 Kolonowskie.
2) The Company has appointed Ms Aleksandra Szyszka-Schuppik as Data Protection Supervisor, who can be contacted at the following e-mail address: rodo[at]izostal.com.pl..
3) Your personal data will be processed in order to make contact on the basis of art. 6 clause 1 lit. f GDPR as the Controller's justified interest.
4) The Recipients of your personal data are:
- entities authorised to obtain personal data on the basis of the provisions of law,
- entities entrusted with the processing of personal data by the Company (enter the names of such entities if possible),
- companies belonging to the capital group.
5) Your personal data will be stored for no longer than 2 years.
6) You have the right to request the Controller to access personal data, the right to rectify, delete or limit processing. You have the right to withdraw consent at any time without affecting the lawfulness of the processing carried out on the basis of consent prior to its withdrawal, and the right to data portability.
7) You have the right to lodge a complaint to the Personal Data Protection Office, ul. Stawki 2, 00-193 Warsaw.
8) Your data will not be processed in an automated way.
9) Providing personal data is necessary to make contact.


Fill the following contact form for e-mail contact.