Close
Select a product line: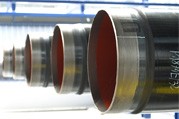 Anticorrosive coatings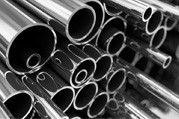 Steel pipes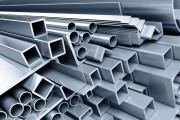 Metallurgical products
General Terms of Sale
Welcome
Izostal S.A. seated in Kolonowskie is a manufacturing and trade company which has been present on both domestic and international investment assets markets since 1993. Within a relatively short period of operation we managed to achieve the position of a leading supplier of pipes for the gas industry in Poland and other countries of the Central and Eastern Europe. Moreover, we have earned the title of a recognised supplier of pipes used in fuel industry, heat engineering, water supply and sewage systems as well as numerous other areas.
In order to provide our customers with complex services, Izostal S.A. distributes steel pipes, metallurgical products and steel fixtures. In order to provide our customers with products meeting requirements of the relevant standards as well as satisfying their individual preferences, IZOSTAL S.A. employs state of the art technology in manufacturing anticorrosive coatings. This way, our Company has made it to the European industry leaders group in a short period of time. Our Company specialises in manufacturing and delivering the most technologically advanced, external anticorrosive coatings for steel pipes used mainly for constructing transmission pipelines.
IZOSTAL S.A. offers single layer epoxy coatings, three layer epoxy-copolymer-polyethylene coatings and three layer epoxy-copolymer-polypropylene coatings. Izostal S.A. guarantees top quality of products and services, which has been confirmed with numerous certificates and technical approvals issued by Polish and foreign certifying bodies. The Company has implemented and has been using Integrated Management System that was apprized and deemed for being according to the standards ISO 9001:2015, ISO 14001:2015, ISO 45001:2018 and ISO 50001:2018.
Financial data
Investor Relations
Daily share price: 06-12-2023 09:22