Close
Select a product line: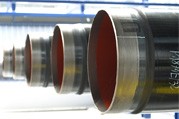 Anticorrosive coatings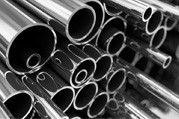 Steel pipes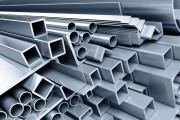 Metallurgical products
General Conditions of Sale

Metallurgical products
A
A
A
Metallurgical products
Metallurgical products, apart from pipes, are offered in two standard grades conforming to European standards: S235 (and its modifications) and S355 (and its modifications) as well as equivalents of these grades. IZOSTAL S.A. offers virtually a full dimension range of long metallurgical products (flange i-beams, angles, bars, cold-formed profiles) as well as flat metallurgical products, (cold- and hot-rolled steel sheets of various formats, of thickness ranging from 1 to 50 mm). Metallurgical products are delivered mainly in black, as intended for use in manufacturing of steel structures.
Product Type
Dimension Range
Standard
Steel grade
Cold Rolled Sheets and Strips

Grubość
Thickness

0.4 – 2.5 mm

PN-EN10130
PN-EN10209
DIN1623
FIAT 52806
DC01, DC03, DC04, DC05
05E
St12, RRSt13, St14
FEP01, FEP02, FEP04
Hot Rolled Sheets
2.0 – 50 mm
PN-EN 10051
DIN 1016, DIN 1543
PN-88-/H-84020
S235JRG2, S275JR, S355J2G3
ST 37-2, RSt37-2, St 52-3
St0S, St3S, 18G2A
Equal-leg Angels
25x25x3
-
150x150x10-15
EN 10056-1:1998
EN 10056-2:1993
S235JRG2, S275JR, S355J2G3
Unequal-leg Angels
45x30
…
250x90
EN 10056-1:1998
EN 10056-2:1993
S235JRG2, S275JR, S355J2G3
Hot Rolled Channels and Economical Channels
C 50 – C 300
80 E – 200 E
PN-EN-10279:2003
EN-10279:2000
S235JRG2, S275JR, S355J2G3
Normal Flange I-Beams
I 80 – I 550
PN-EN 10024:1998
EN 10024:1995
S235JRG2, S275JR, S355J2G3
Economical Parallel Flange I-Beams
IPE 80 – IPE 550
IPE 80 – IPE 550
S235JRG2, S275JR, S355J2G3
Wide Flange I-Beams
HEA 100 – HEA 600
HEB 100 – HEB 700
PN-EN10034:1996+Ap1:1996
EN 10034:1993
S235JRG2, S275JR, S355J2G3
Hot rolled wire rod (plain), round bars and wires for concrete reinforcement
5.5 – 20
PN-EN 10025-2
PN-EN 10060
PN-ISO 6935-2
DIN 488
St3S
S235JRG2, S275JR, S355J2G3
BST500S, RB500W, 34GS
Flat Bars
25 x 5-12
…
120 x 10-15
PN-EN-10025-2
S235JR, S275JR, S355JR