Close
Select a product line: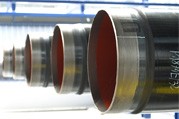 Anticorrosive coatings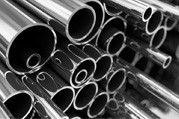 Steel pipes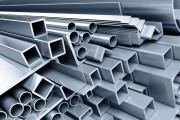 Metallurgical products
General Conditions of Sale

References
A
A
A
References
Izostal S.A. is an internationally renowned manufacturer of the highest quality external and internal anti-corrosion coatings for steel
pipes. The Company features the most technologically advanced lines for applying anti-corrosion coatings to steel pipes, and also
possesses Poland's largest storage space as well as an efficient logistic system. We ensure comprehensive delivery of our products,
locally or internationally.
Selected investment projects performed by Izostal S.A.
Investments carried out in Poland:
| | | |
| --- | --- | --- |
| DN 700 | Rembelszczyzna - Gustorzyn | 158 km |
| DN 700 | Gustorzyn - Odolanów | 77 km |
| DN 700 | Szczecin - Gdańsk | 68 km |
| DN 500 | Włocławek - Gdynia | 50 km |
| DN 500 | Taczlin - Radakowice | 44 km |
| DN 500 | Czeszów - Wrocław | 35 km |
| DN 500 | Goleniów - Nowogard | 21 km |
| DN 500 | Lubliniec - Częstochowa | 35 km |
| DN 355 | KGHM | 35 km |
| DN 350 | Chynów - EC Zielona Góra | 50 km |
| DN 300 | Kłodawa | 54 km |
| DN 300 | Nowe Tłoki - Chynów | 53 km |
| DN 200 | Gorzysław - Płoty | 35 km |
| DN 150 | Prochowice - Ścinawa | 40 km |
| DN 100 | Praszka, Osieck, Małkinia | 60 km |
Export directions:
Lithuania
Italy
Slovakia
Latvia
France
Czech Republic
Hungary
Austria
Romania
Germany
Norway
Kuwait
UAE