Close
Select a product line: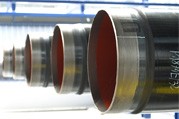 Anticorrosive coatings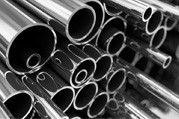 Steel pipes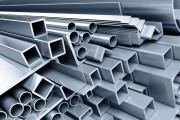 Metallurgical products
General Conditions of Sale
Anticorrosive coatings
A
A
A
Anticorrosive coatings
Our main product is LAYTEC® internal coating and a three layer anticorrosive coating for steel pipes used for gas, oil, liquid fuels and water distribution.

As anticorrosive coating technology develops worldwide, Poland too has its specialist it that area – IZOSTAL S.A.; the Company objective is to introduce new standards of passive protection for steel pipelines. Currently we are developing Anticorrosive Coating Centre, where a new internal coating plant is being established along the already operating external coating division.

Coatings manufactured by our Company have gained recognition on both domestic and foreign markets, they are applied on pipes used in gas mains in Poland and Central Europe.

Thanks to our experience, highly skilled personnel as well as constant supervision over every manufacturing stage, our customers receive top quality products.

Currently the Company is manufacturing external coatings for steel pipes of diameter from 21,3 to 1220 mm and LAYTEC internal coating of diameter from 219,1 mm to 1220 mm.

IZOSTAL S.A. offer includes the following coating types:

LAYTEC® internal coating – according to PN-EN 10301:2006 and API RP 5L2:2002
three layer polyethylene coating – 3LPE according to DIN 30670:2012
three layer polypropylene coating – 3LPP according to DIN 30678:2013
three-layer polyethylene/polypropylene coating - 3LPE/3LPP according to PN-EN ISO 21809-1:2018
single layer epoxy coating – FBE according to PN-EN ISO 21809-2:2015 and CAN/CSA-Z245.20:2018
dualfusion bonded epoxy coating - DFBE according to CAN/CSA – Z245.20:2018.